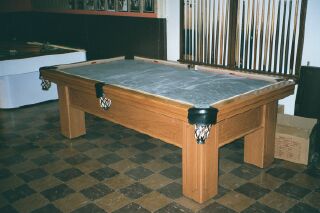 The Vester
This all wood table is available in oak with a wide variety of stains. Autumm Harvest is the stain used the the photo above.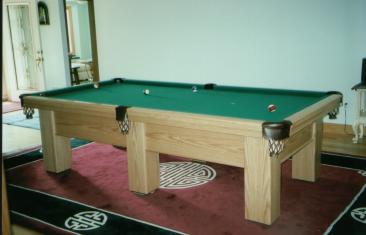 This is another picture of the Vester model. This Vester model shown is a nine foot table as you can see it requires two additional legs for support. You can also see a lighter stain finish from the model shown above.
The Saturn SE
This very durable table is the perfect family table. Standard laminate finishes include English Oak, Cherry Birch, and Black (shown above). Other laminate finishes available for special order.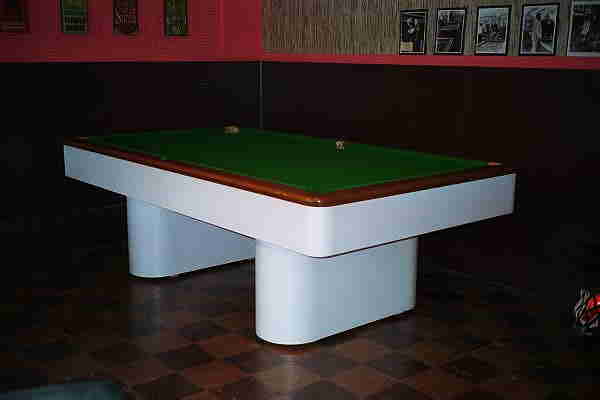 The Millenium
This table comes standard in white or black laminate. There are several other laminate colors available for special order. The Millenium as shown also comes standard with an oak rail. The rail can be finished in several different shades (medium oak stain shown above).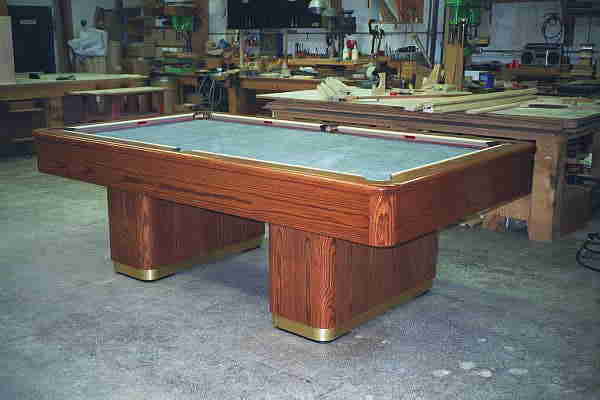 The Executive
This all oak table is available in a wide variety of different stain colors ranging from light oak to a very dark finish.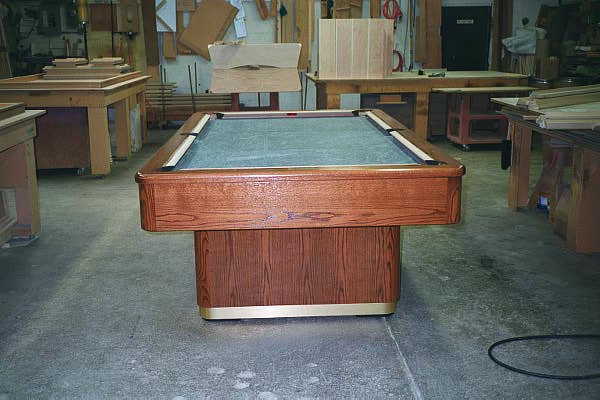 Another angle of the oak table pictured above.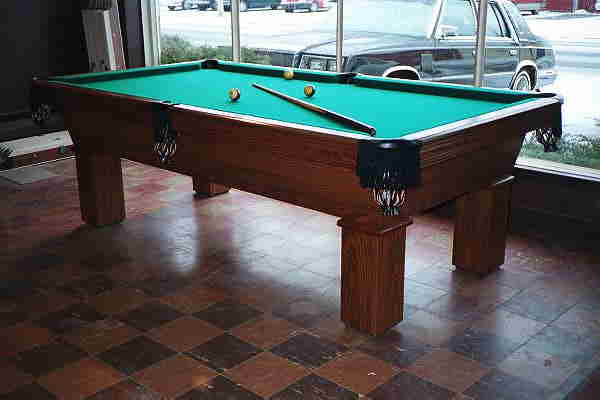 The Valerie
This table has a combination of both oak and laminate. The top of the table has a oak rail which can be finished with a wide variety of stains. The cabinet and legs have a laminate finish.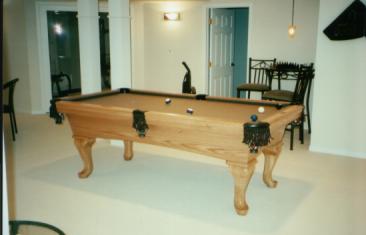 The Vanessa
This is an all wood table with an oak exterior. A variety of different legs are available to match this table. Also, comes standard with leather pockets.